News from Dark Troll Festival
---
News Message from 03.10.2022
Primordial @ Dark Troll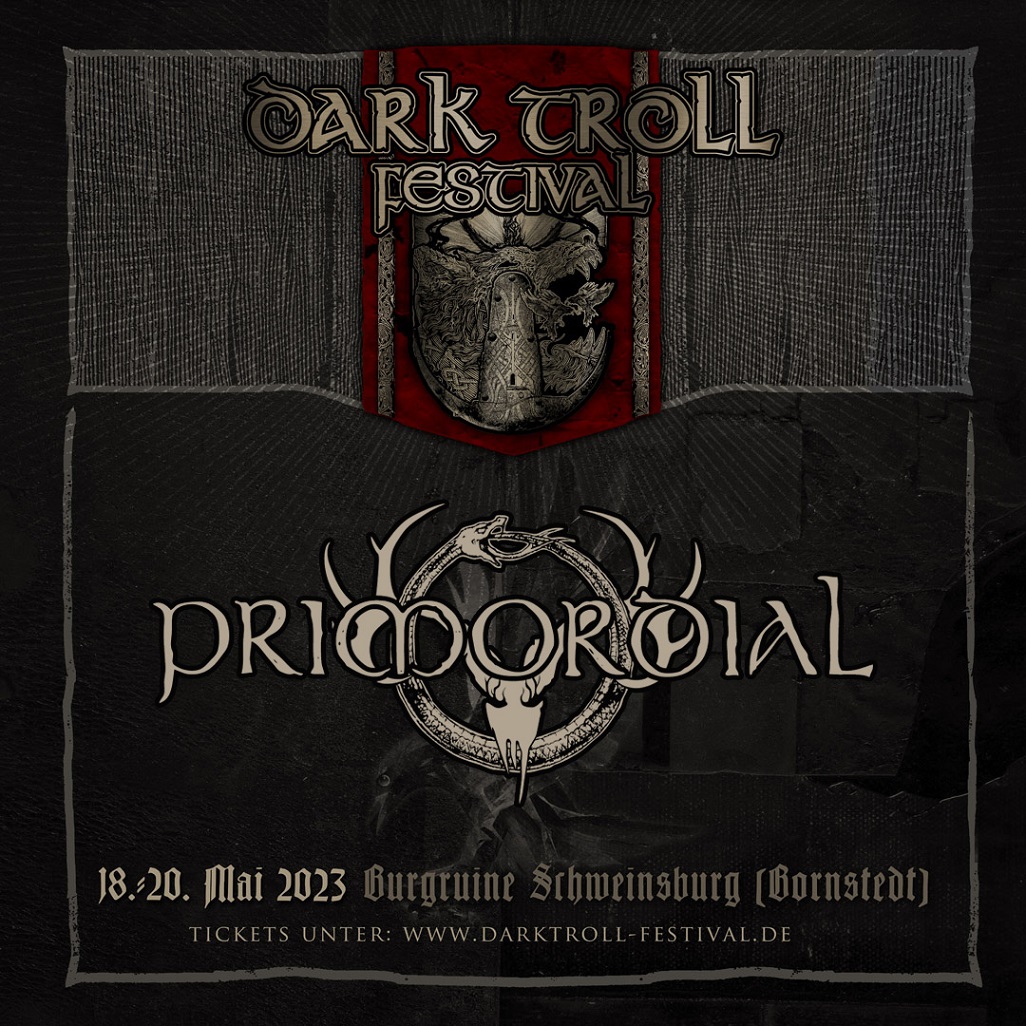 Today on the day of German unity we continue with the Irish offensive! ;)
Because with the next announcement two bands from the beautiful Ireland will visit us in 2023.
We are happy to be able to confirm another absolute banger.
The legendary Primordial were founded in 1991 and have presented their two demos, three splits, nine albums and three EPs in all corners of the world, except on our Schweinsburg. That's why we are more than happy to welcome them and their unique show which is rooted in Celtic, Folk and Black Metal our the castle ruin!
---
News Message from 02.10.2022
Waylander @ Dark Troll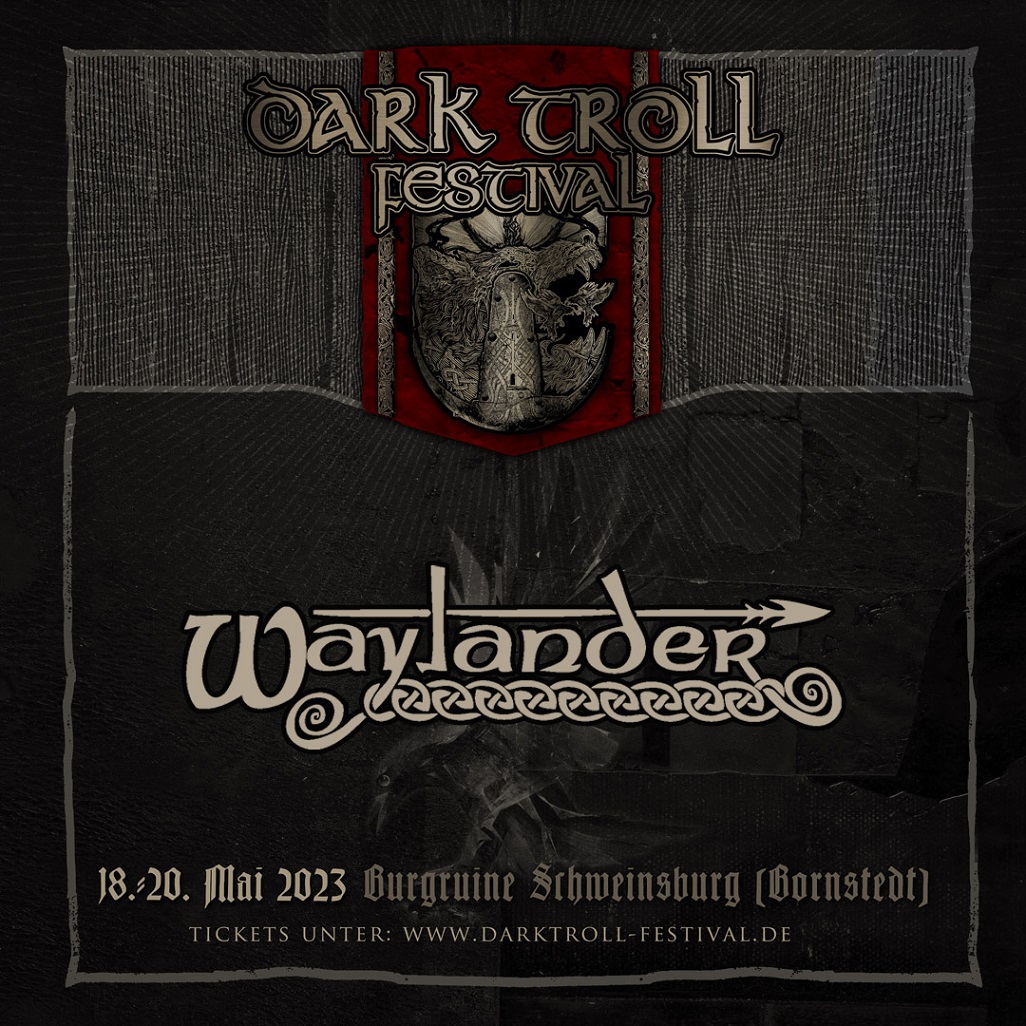 As promised, there will be a band wrap-up each of the upcoming Sundays.
We are happy to welcome back this crazy Irish band and are just overwhelmed that a part of the band comes to us as visitors every year cause it's their all-time favourite festival. After a few drinks and good conversations at this year's Dark Troll we are happy to announce that we could engage Waylander again for a great performance at our castle ruin. Founded in 1993, the Celtic Metal band has released five albums and two demos to date, and with their thirty years of existence, they bring not only a lot of stage experience, but also an energetic performance that invites you to celebrate their whole set.
PS: Tomorrow at national holiday we'll like to announce the next banger ;)
---
News Message from 25.09.2022
Saor @ Dark Troll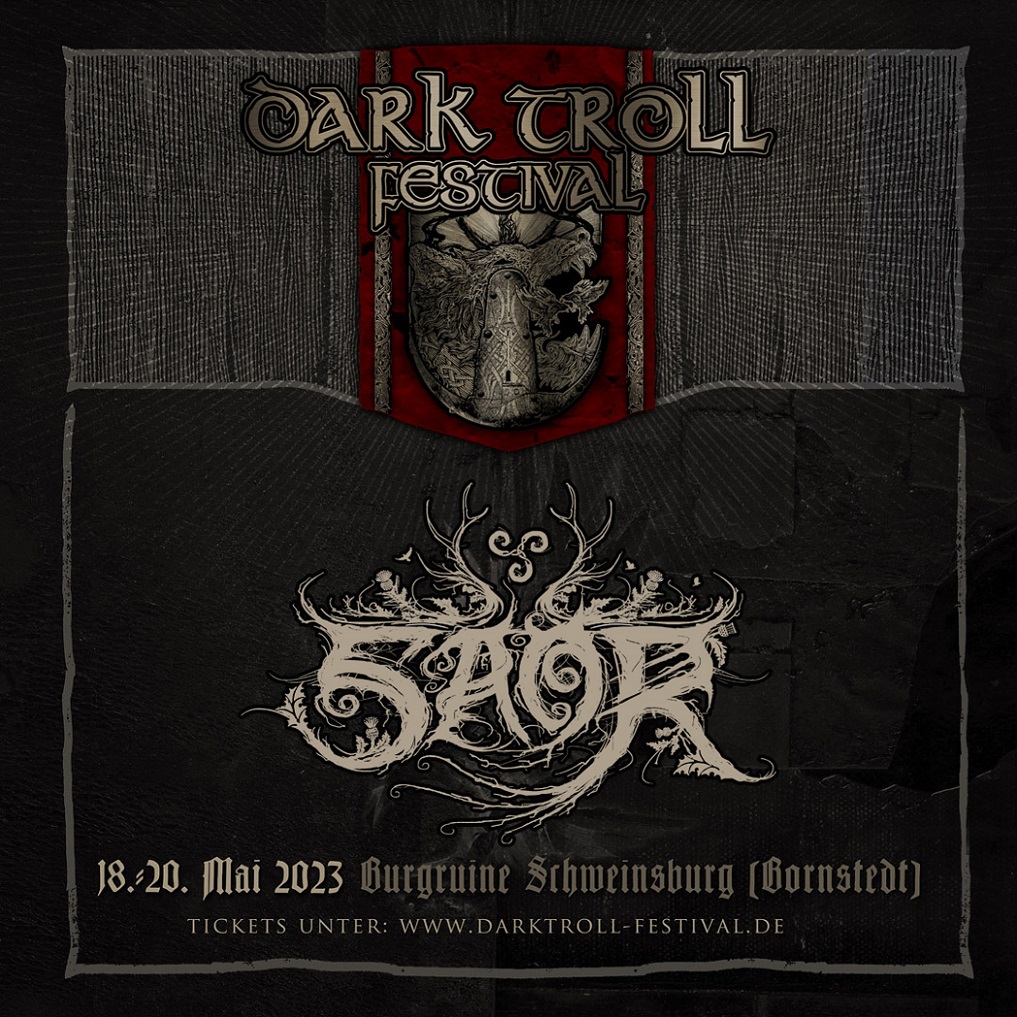 The next Sundays are peppered with a band confirmation each at the usual time at 7 pm.
Today we are happy to confirm the headliner for Thursday.
They are no stranger's to us and we are happy that after their second gig ever in 2015 and the first outside their home country, they now return to our majestic castle ruin.
The Caledonian metal band from beautiful Scotland has released five albums and one compilation to date. After playing several festivals and tours on international terrain, they have become the absolute scene greats in atmospheric folk black metal.
Look forward to a thrilling and goosebump-inducing show by Saor!
---
News Message from 18.09.2022
Vanaheim @ Dark Troll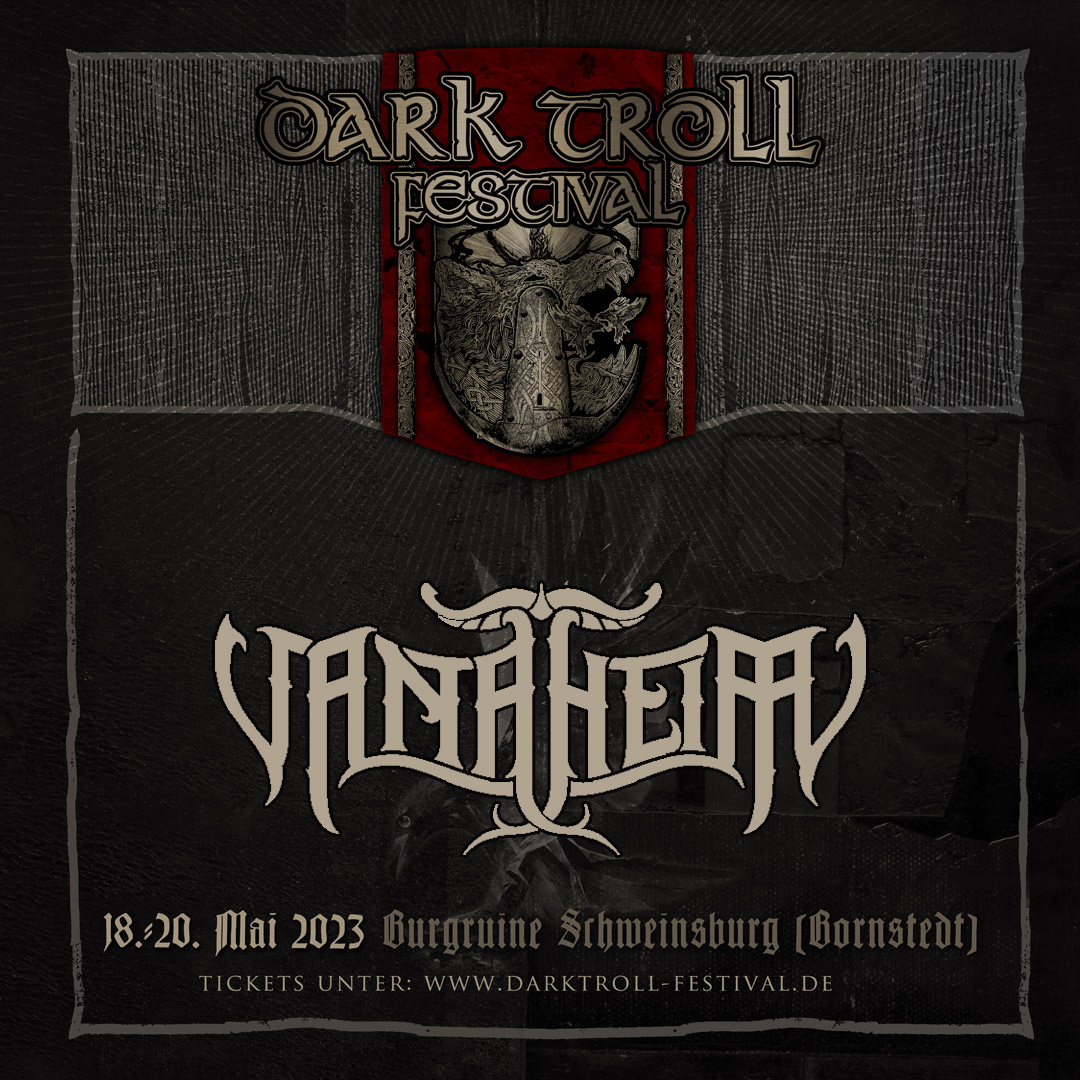 Today we can confirm a young Dutch band, which has become an absolute live power in a very short time. Stormy elemental forces meet danceable rhythms, hard neckbreakers and sublime melodies. With this energetic mix of epic pagan metal and the classic, catchy folk metal, they know exactly how to animate the audience and make them go crazy. They're formed in 2015, released an EP in 2017 and their debut album earlier this year.
We're looking forward to Vanaheim!
---
News Message from 11.09.2022
Necrophobic @ Dark Troll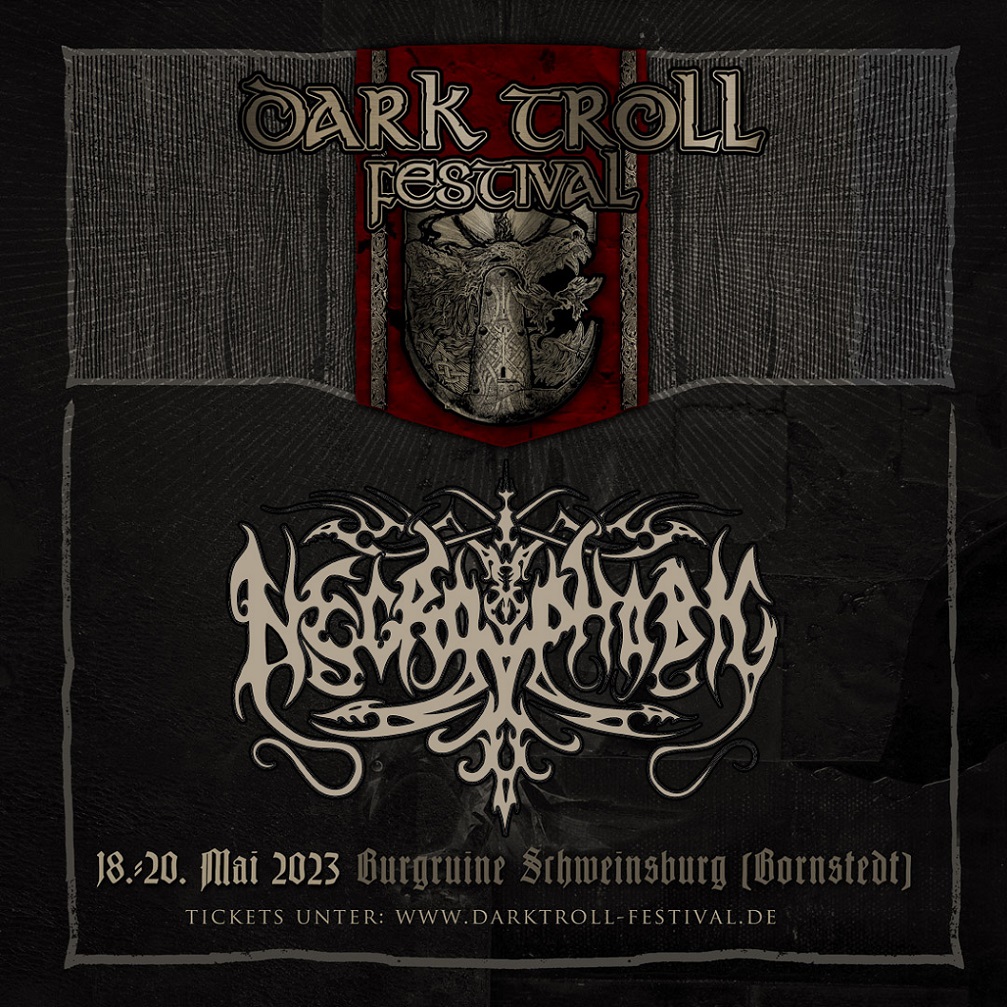 HEADLINER ANNOUNCEMENT!
We are happy to announce the first headliner.
With more than 30 years of band history they are real Blackend Death Metal veterans. With razor sharp riffs, dark sounds and an incredible dynamic the Swedes present us an absolute force of nature of music!
In all these years the band has released new albums, three EPs and three demos.
We are already looking forward to a ripping show from NECROPHOBIC.
---
News Message from 28.07.2022
Firn @ Dark Troll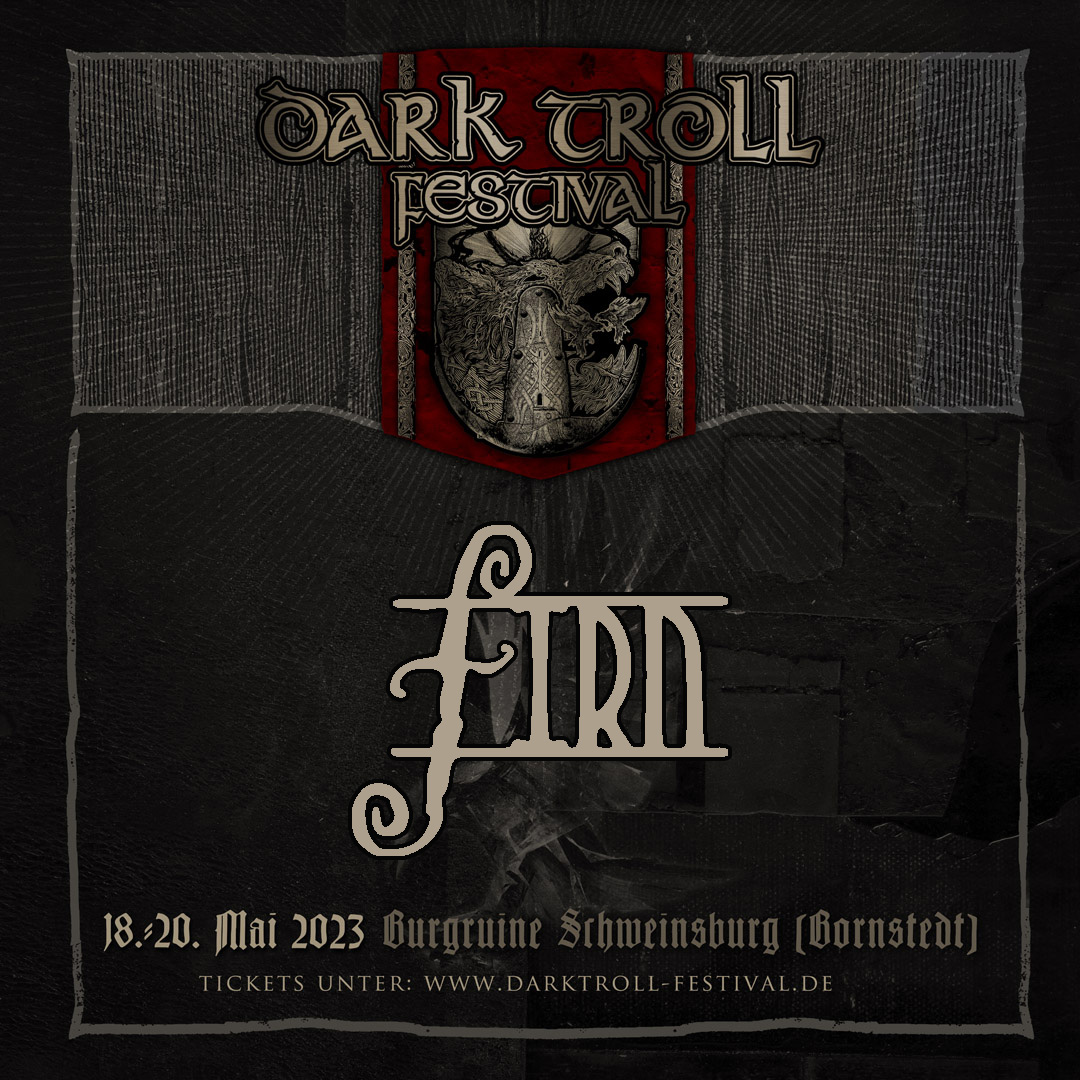 Today we like to announce the next band for our Dark Troll \m/.
Horda of Waldtraene is not unknown in the scene. In 2020 he founded his solo project and meets exactly the tooth of time. In February, the first album called "Frostwärts" was released and knows how to inspire the Pagan and Black Metal scene.
With the new Pagan hope FIRN Horda dives into new realms and presents his spirituality and an animistic worldview by means of black-tinged, epic-atmospheric Pagan Metal. This emerald will celebrate it's live premiere at the castle ruin!
---
News Message from 21.07.2022
Frost @ Dark Troll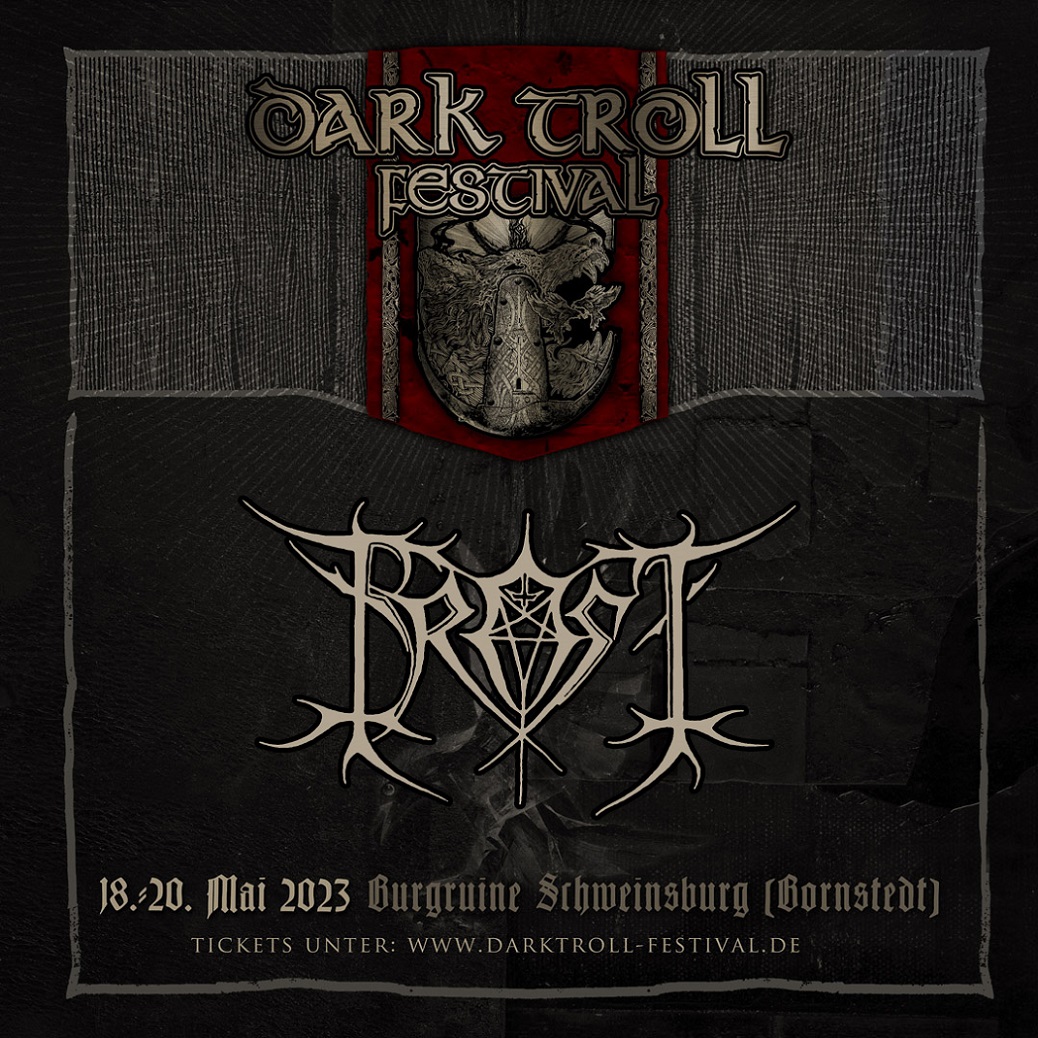 We are happy to confirm another band for the Dark Troll.
This time we are going to get in touch with the beautiful Hungary.
As many of you know we are known since the Dark Troll exists to invite at least one band per year for their first ever show in Germany.
We don't want to take away this tradition and present you a real treat.
The band Frost, active since 1996, has released three demos, three EPs, two split CDs and five albums. The project influenced by nature and paganism belongs to the top of the Hungarian black metal.
We hope you are looking forward to their first German show as much as we are!
---
News Message from 15.07.2022
KromleK @ Dark Troll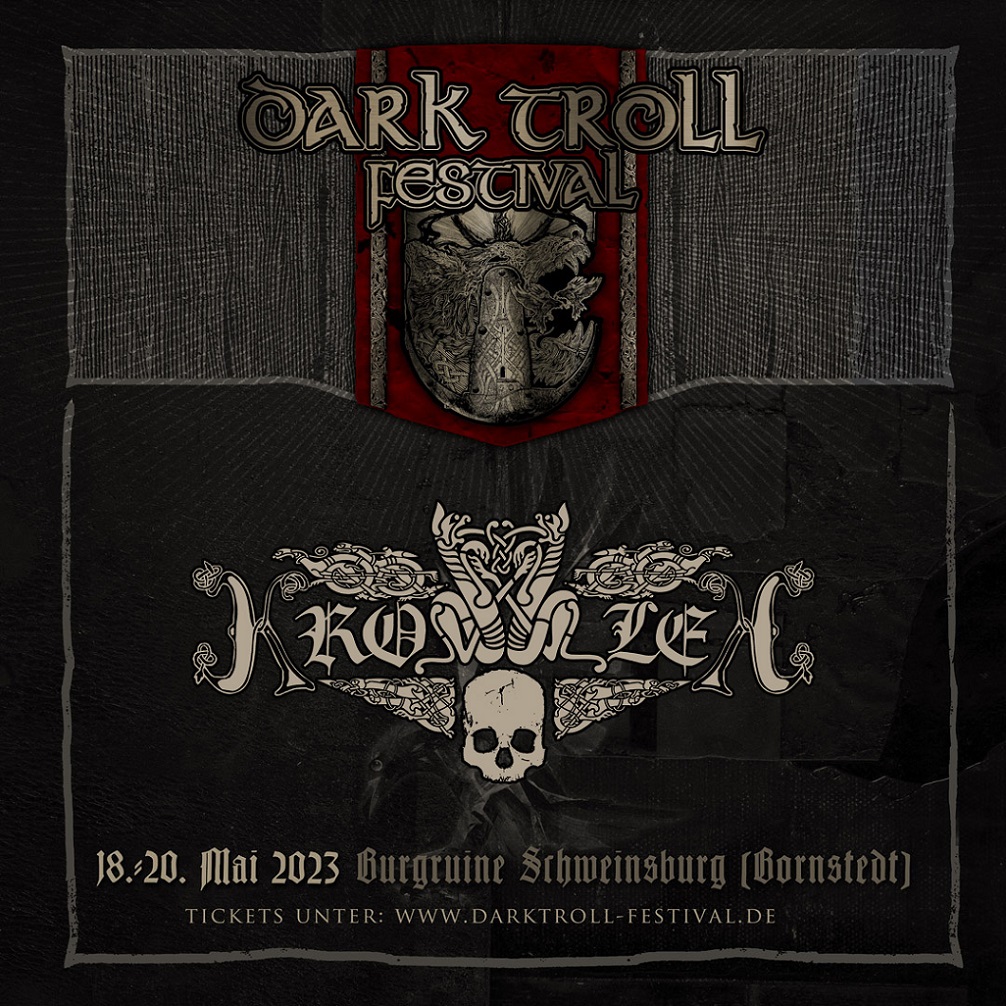 Listen up. As mentioned this morning, we would like to announce the first band, which is absolutely outstanding.
Out of nowhere and totally exclusive they play after TWELVE YEARS of silence one selected show at our beautiful Schweinsburg. On top of that, this is the only open air show!
On the occasion of the twentieth anniversary of our friends from TrollZorn and due to the persistence of one person of our crew, the exceptional band KromleK got together again to celebrate the anniversary of this extraordinary label.
We are happy and feel more than honored that a long cherished wish of many finally comes true.
With a cross-section of their musical work we can finally enjoy the timeless Pagan Metal of the Bavarian band again at the castle ruin.
---
News Message from 17.06.2022
Manegarm Vlog
Good evening everyone,

for all who are interested. Live guitarist Tobias from Månegarm has captured a nice vlog with some impressions from their point of view.
Thanks for this insight \m/

https://www.youtube.com/watch?v=ipgbp5buU-k&ab_channel=TobiasRydsheim
---
News Message from 17.06.2022
VVK / Presale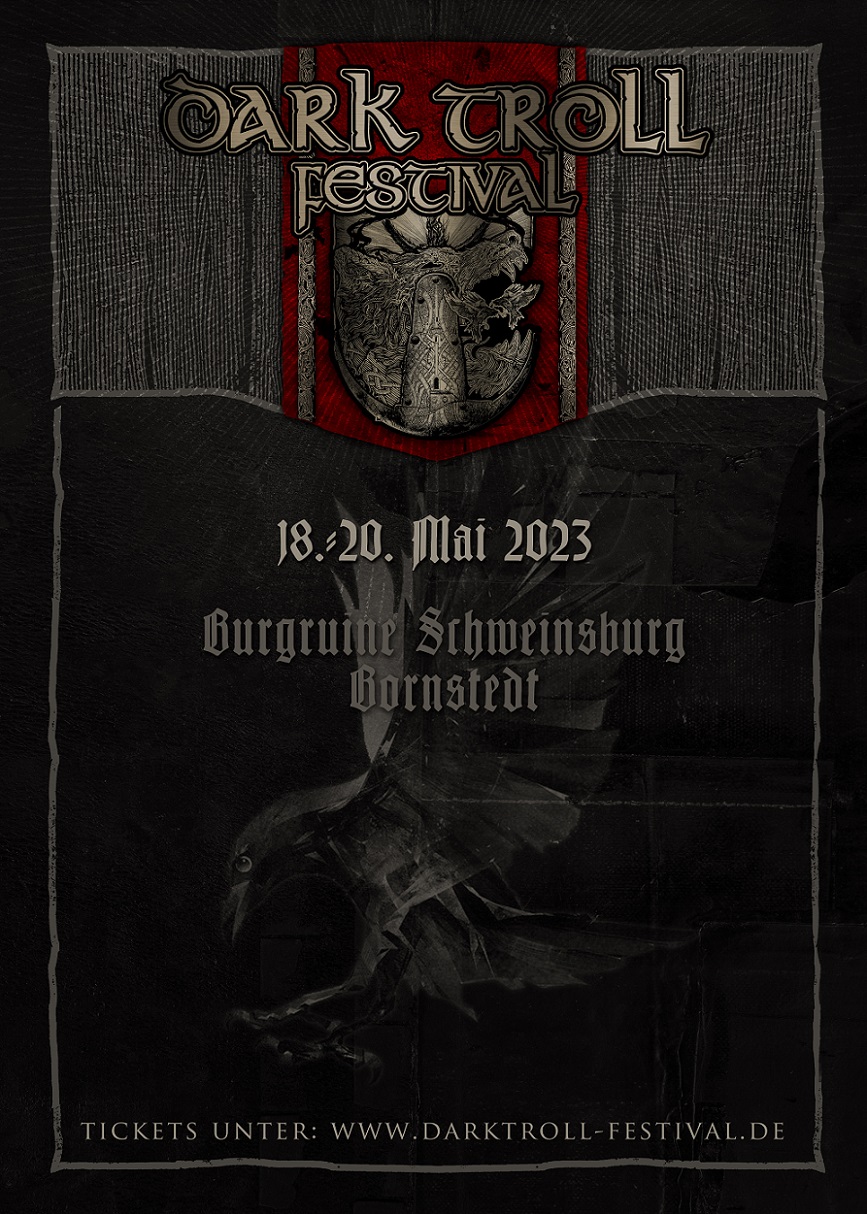 Good evening everyone,
We have already been asked several times and from now on you can finally buy the tickets for Dark Troll 2023 in advance. As usual, you can find them in our shop (https://in-fiction.shop/rub/1/index.html).
Remember that we are usually sold out early and you should therefore be quick if you definitely want to be there.
New on offer: Campervan/Caravan tickets for Camp B & C!
We have also updated our shop with the remaining stocks of this year's merch. So if you didn't had the chance to buy something at the festival, or if you still want to have something, you should definitely take a look!
---