News from Dark Troll Festival
---
News Message from 01.01.2023
Enisum @ Dark Troll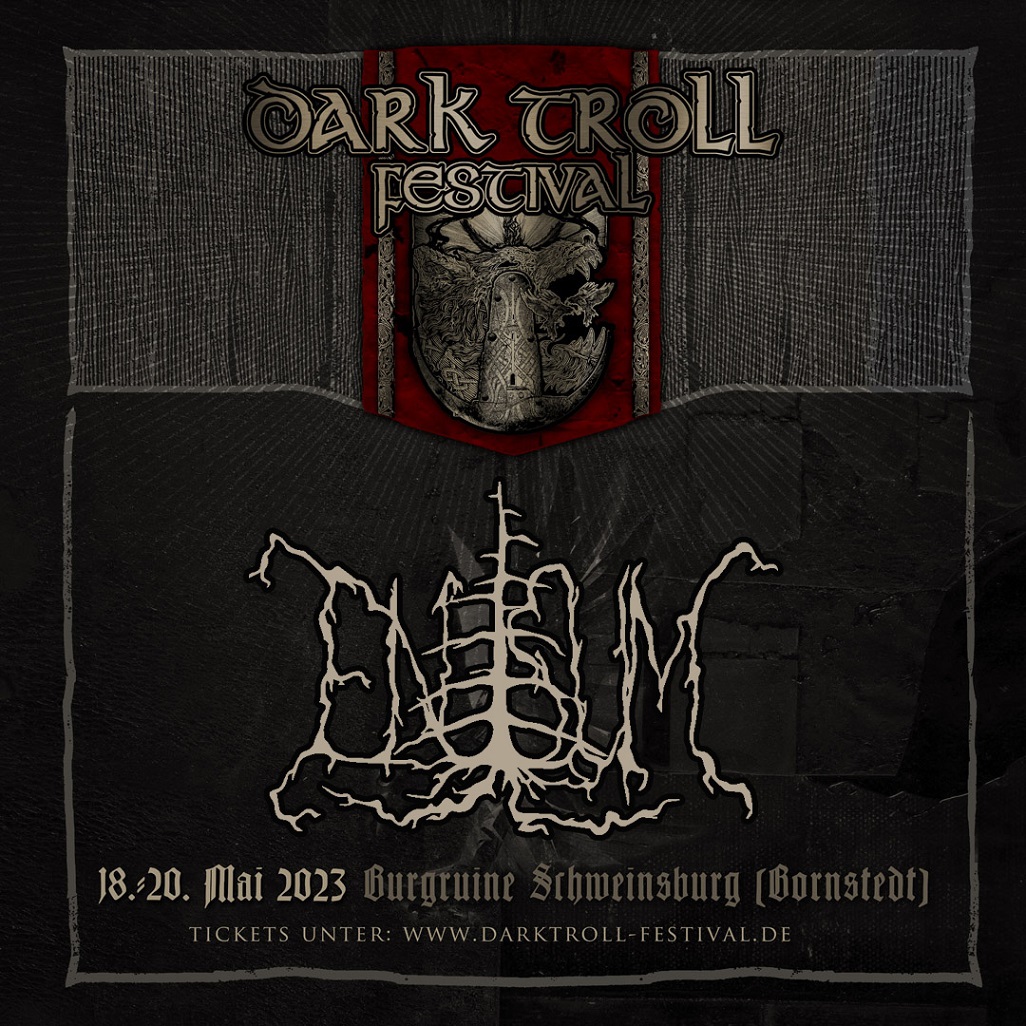 First of all we would like to wish you all a healthy, successful new year with many wonderful and unforgettable moments. We hope that the Dark Troll 2023 may remain in the memory of us all again as an absolute highlight of the year.
Sooooo now but as promised the next great announcement!
Since 2017, they are always regular guests at the Dark Troll and count for very many to the absolute highlight of the line up. We have always had a deep friendship with the Italians and we are so proud to be the very first to announce that the new album is not far away, as the release is set for the 17th February via Avantgarde Music. Enisum's new masterpiece will be called "Forgotten Mountains" and will be presented in the dreamlike romantic atmosphere of the castle ruin and during the beautiful night.
Here is an old piece of the great "Seasons Of Desolation" album: https://www.youtube.com/watch?v=CHuqf-vpw_M&ab_channel=LysEnisum
---
News Message from 25.12.2022
Jarl @ Dark Troll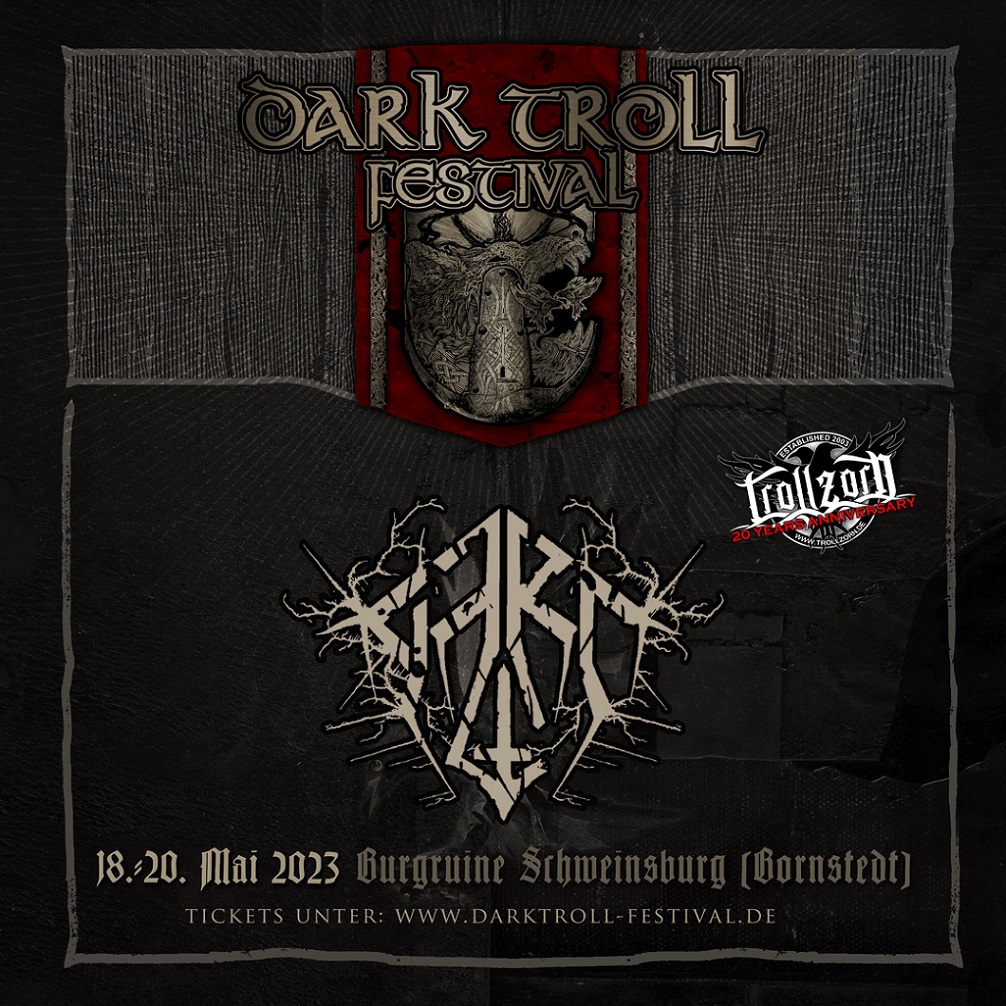 We hope you all have a great time with your loved ones! Of course we also have a little Yule gift for you.
After we already invited Black Messiah, Istapp and KromleK for the twentieth anniversary of our friends from TrollZorn, we are happy to confirm the next band of the cult label.
They are not unknown to us as they've been part of our Fimbul Festival in 2021.
Originally formed in 2004, the band reformed after some turbulence in 2016 and could release their debut album "Wiedergänger" in 2019.
Welcome back to the Castle Ruin Jarl!
Here is the opener of their mentioned album: https://www.youtube.com/watch?v=LgGkIXHmjzM&ab_channel=Jarlofficial
---
News Message from 21.12.2022
Alvader @ Dark Troll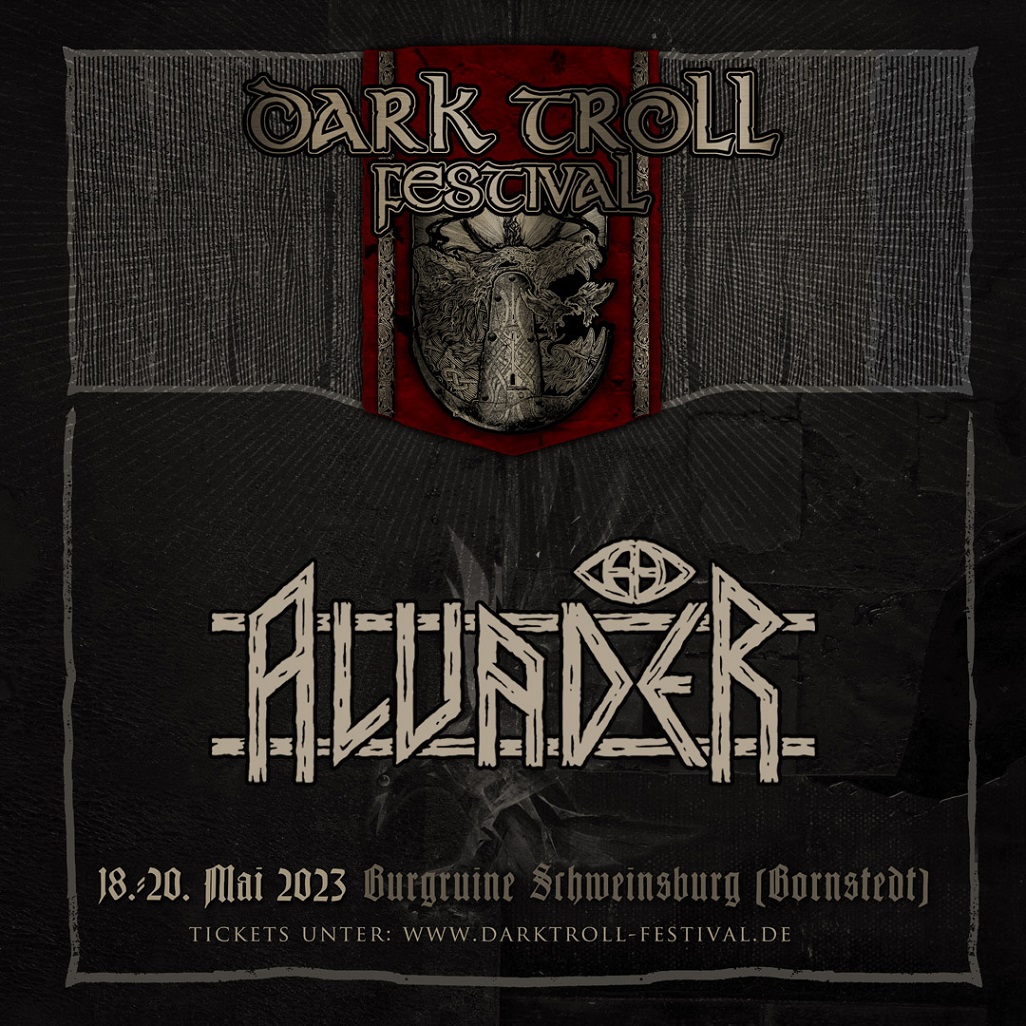 We wish you all a beautiful winter solstice!
Fittingly, we have decided together with our good friends to present you the next band. We as well as the six Pagan veterans from Gelderland feel honored to celebrate the very first concert of their new project Alvader with us at the Dark Troll. For many years Joris, Mark, Reamon, Kevin, Ernstjan and Joost have been with us and all of them have been part of the Dutch cult band Heidevolk.
Once again they want to pay homage to native stories, nature and folklore with their music.
Fittingly, they have released a new song today, which is about exactly tonight. But listen for yourself: https://www.youtube.com/watch?v=Oy6vvET0CQg&ab_channel=Alvader
---
News Message from 18.12.2022
Fuath @ Dark Troll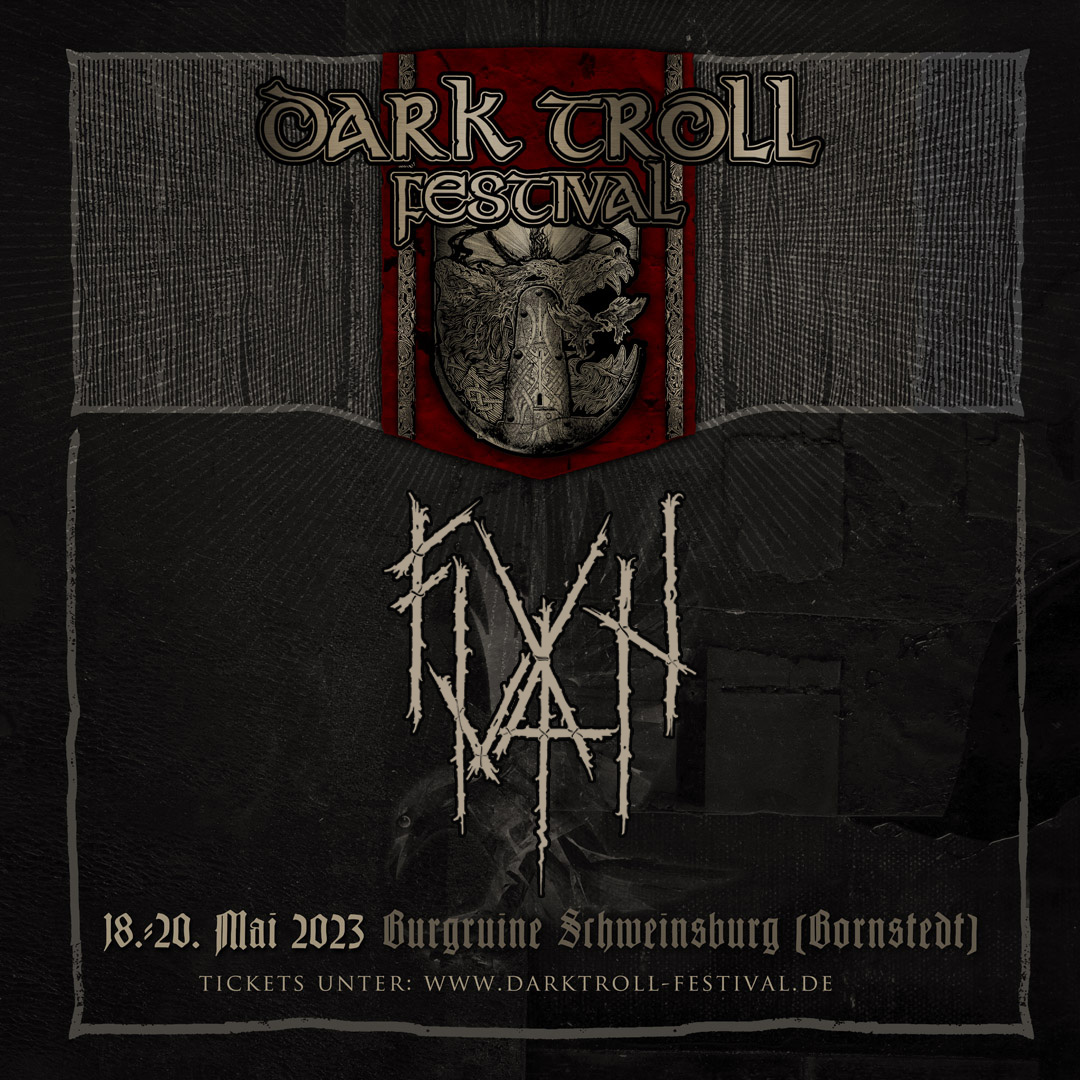 New announcement!
Translated as 'hatred' in Gaelic, Fuath is the atmospheric black metal side project of SAOR mastermind Andy Marshall. They take their inspiration from arguably black metal's explosive period – the early to mid-1990s – the band channels unrelenting tenor and the iciness of forebears Darkthrone and Mayhem as well as the mystery and atmosphere of Windir. Originally started as a one off project, Fuath has now been performing shows since 2019 and we're delighted to announce that Dark Troll Festival will be one of the festivals that has been handpicked by the band!
---
News Message from 11.12.2022
Venator @ Dark Troll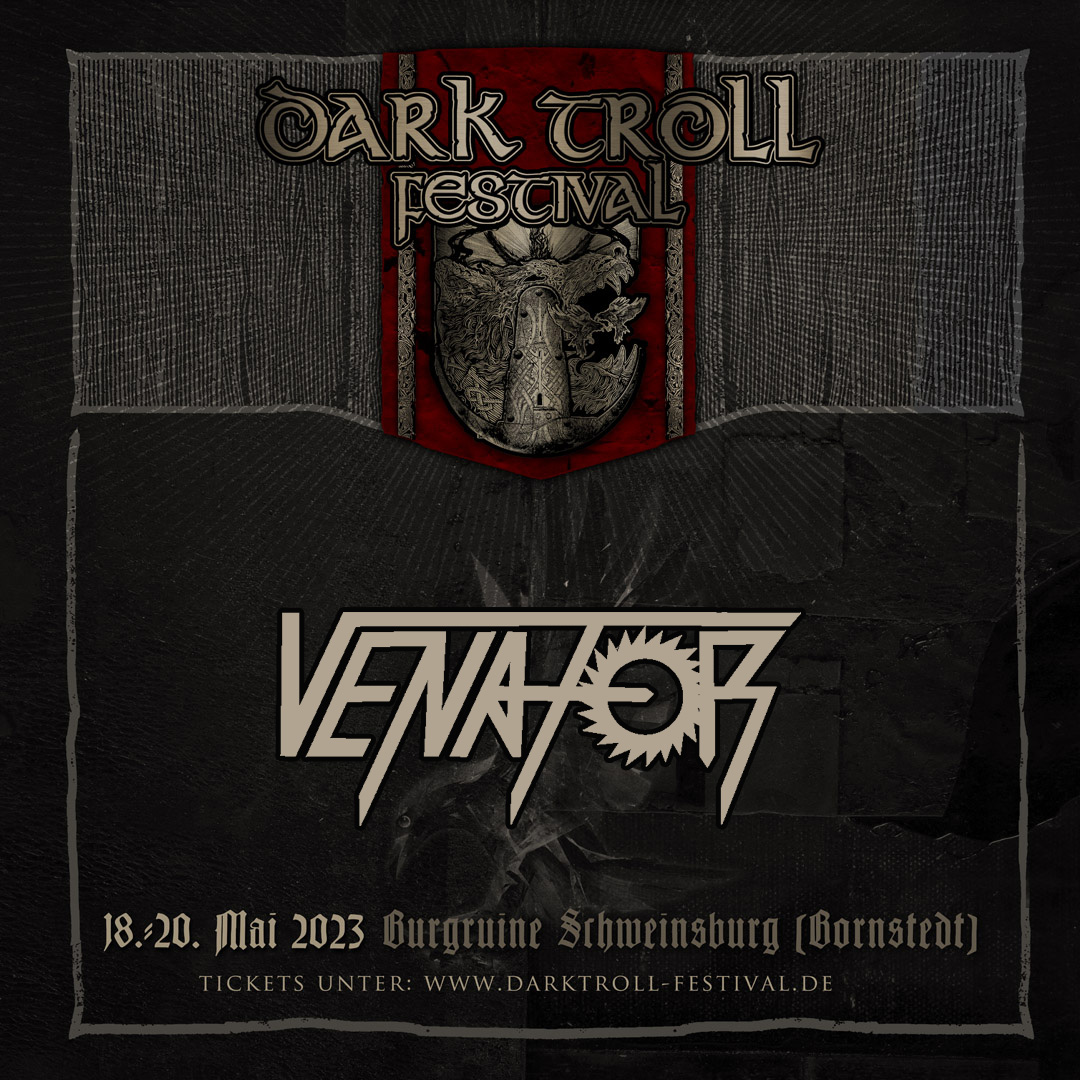 Today we present you the stylistic outlier of the upcoming edition.
The heavy metal band Venator, founded in 2016, comes from our beautiful neighboring country Austria and has released their debut album this year, attracting our attention. In addition, an EP and a split previously saw the light of day.
---
News Message from 04.12.2022
Depressive Witches @ Dark Troll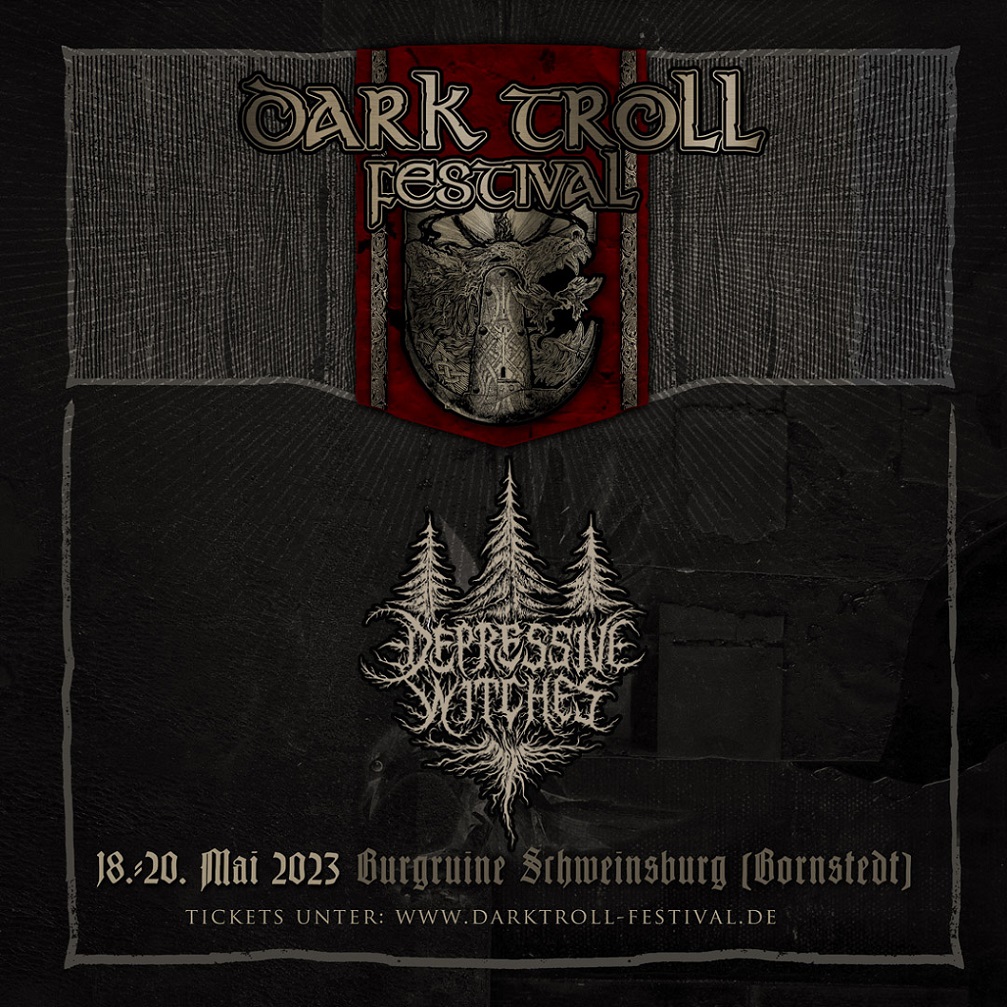 Today we have some Black Metal for your ears!
We are pleased to announce the band Depressive Witches, founded in 2018 by two brothers.
Hailing from Picardy, the band has already been able to release two albums, the latest of which was just released a week ago.
Their music is a mix of black metal, punk, heavy metal, joyful & darkened riffs. Lyrically it looks into adventures, magic battles/war, and high fantasy which take inspiration from RPG video games with medieval themes, nature, and black magic.
---
News Message from 27.11.2022
Heretoir @ Dark Troll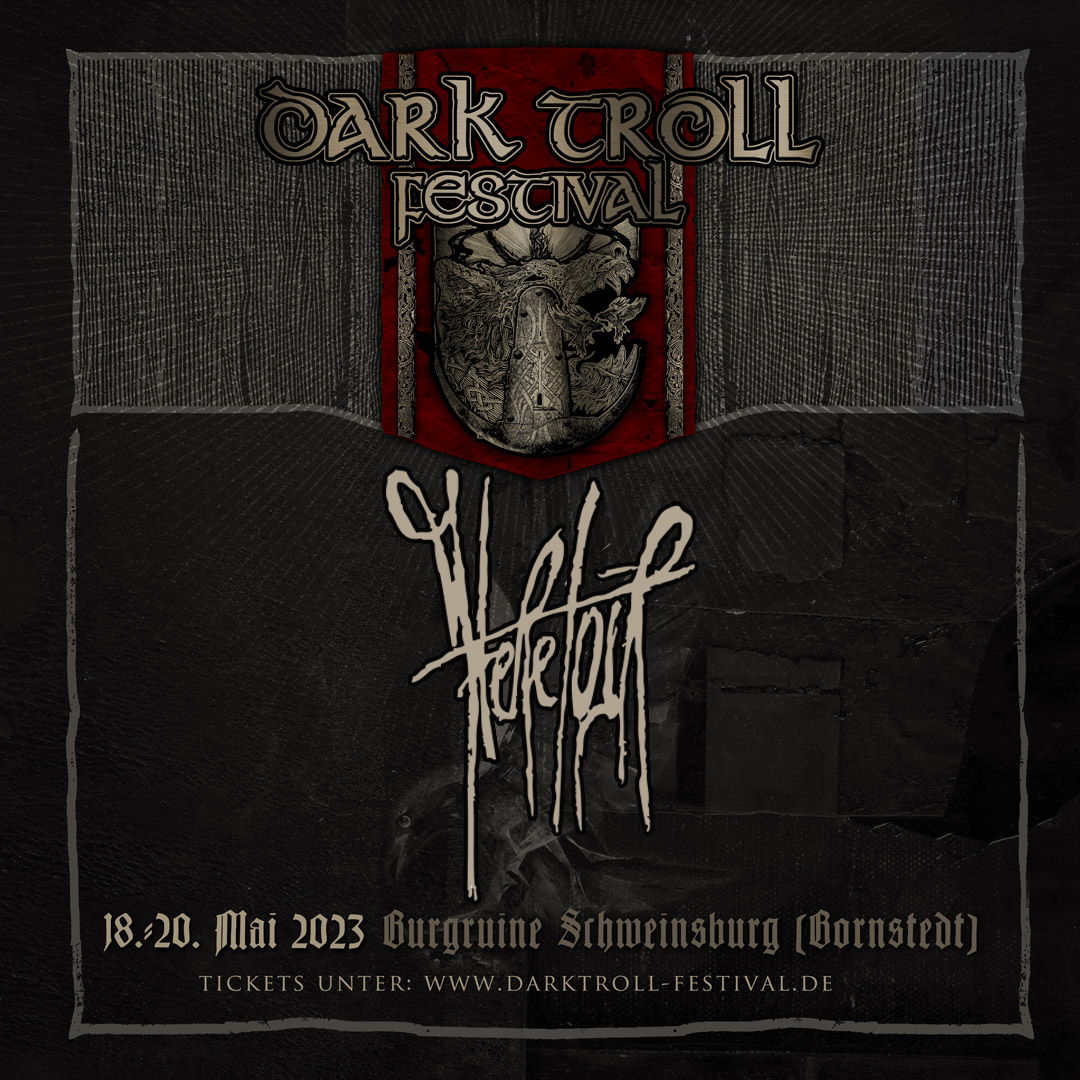 We hope you all have a cozy first advent.
The next act is also already waiting for you. The post-black metal band Heretoir, founded in 2006, will play next year for the first time at the castle ruin. Until now they released a demo, an EP, two splits and two albums. Next year there will be three releases - a re-release of the first album, a new album and a surprise. In any case, we can say that we will get a lot of new things on the ears.
Conceptually and lyrically, their music deals with existence, self-reflection, fears and dreams - life in all its facets. It is a musical universe for discovering one's deepest thoughts and the soul that rests within each of us....
We are looking forward to a performance full of melancholy that will take us into a particularly deep world of thoughts!
---
News Message from 20.11.2022
Istapp @ Dark Troll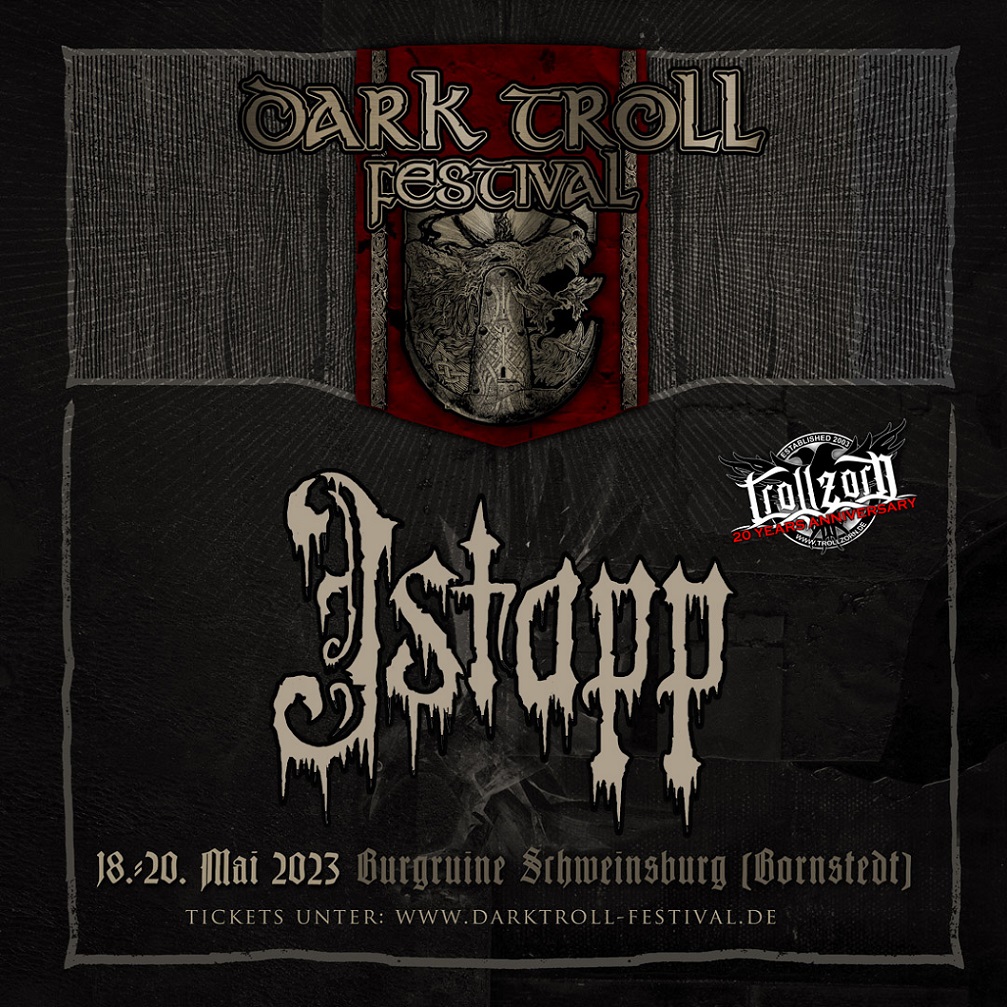 To celebrate the twentieth anniversary of our friends from TrollZorn we are also happy to have some bands from their ranks with us. Besides KromleK, who are reuniting for two shows in honor of their old label, we can announce a band from Sweden today, which is also firmly intertwined with the cult label.
The band was founded in 2005 and released three demos and a compilation in their early days. This was followed by three albums, two of which were released by the mentioned label.
The band mainly deals with winter in their lyrics, but also other topics find a place in their masterpieces.
We're looking forward to Istapp!
---
News Message from 20.11.2022
Black Messiah @ Dark Troll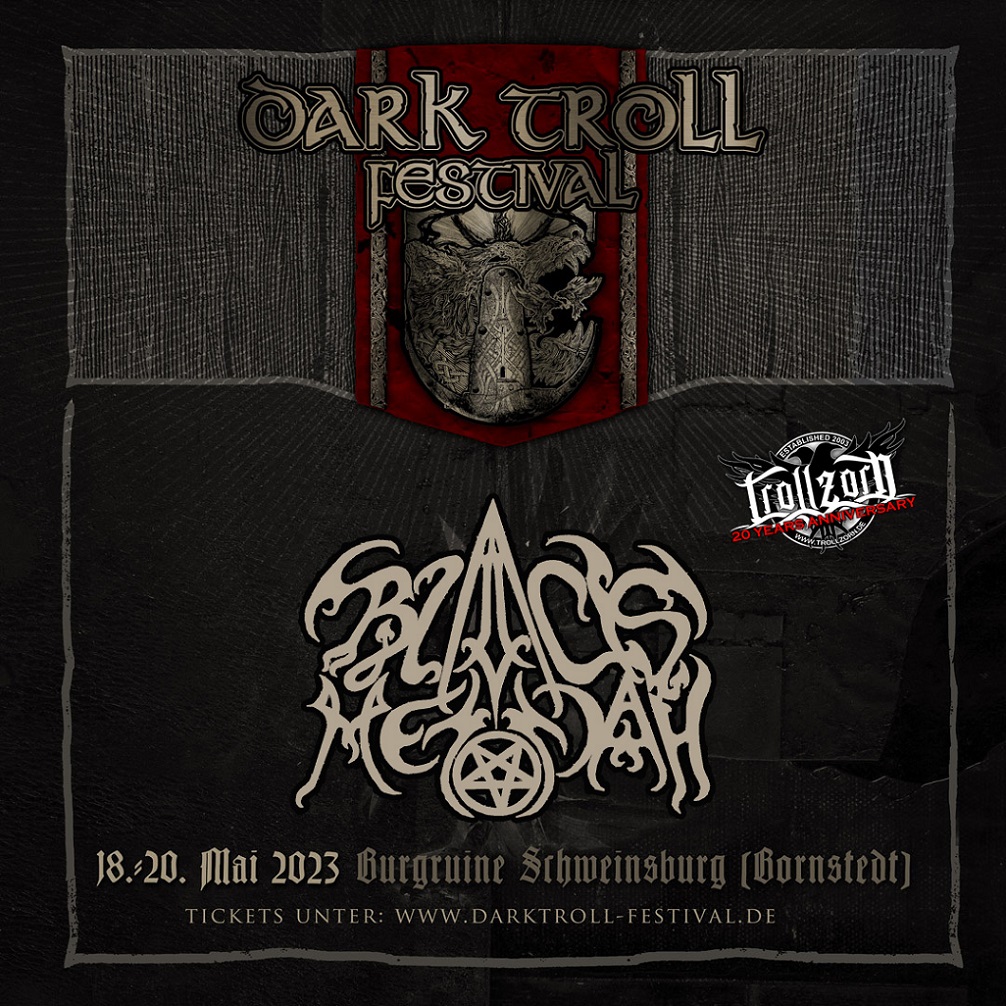 We are happy to announce that our friends from Black Messiah, who had to cancel their show at this year's Dark Troll (thanks to the double corona-related postponement), will join next year's edition.
With a mixed set of songs from the early days as well as more recent songs they will perform a show which bring your blood to boil.
The band from the Ruhr area gave us three demos and seven albums in their incredible 30 years of music making!
---
News Message from 06.11.2022
Fimbulvet @ Dark Troll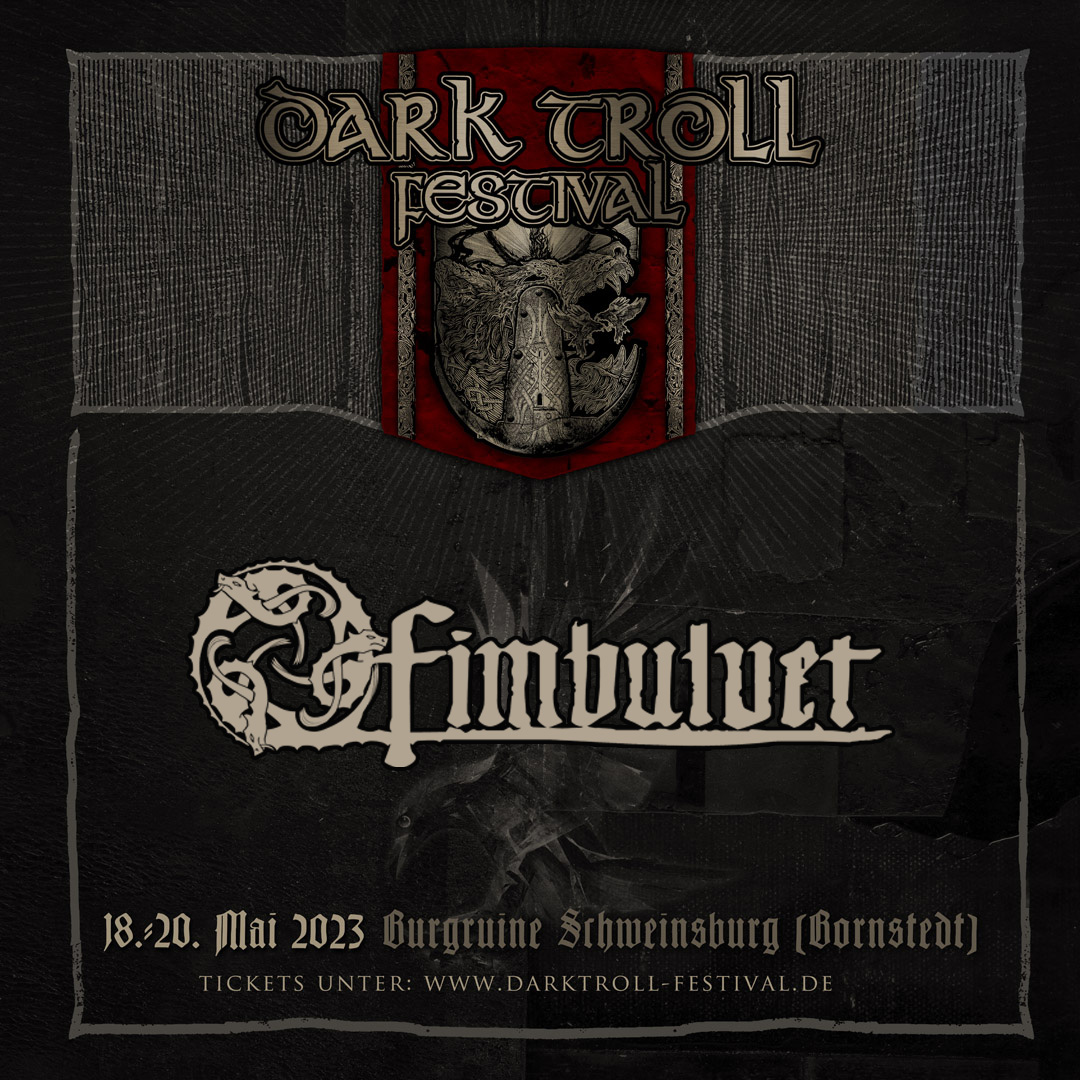 Today there is the next highlight!
Not only that it will be their first live performance since 2017, no the band also celebrates its 20th anniversary in 2023.
The Thuringians of Fimbulvet released four albums, a demo. a compilation and an EP until today and we are proud to announce that the band will release the long-awaited new album, which is called "Portale" in the coming year and will celebrate the release show at our beautiful Dark Troll.
It's going to be great and we are already looking forward enormously to finally meet these guys again!
---